The property market in Singapore is one of the most competitive in Asia. One looking for a property online, is like a sailor navigating through a vast ocean of information and rocky situations with unreliable agents. Propertyguru acts like a lighthouse in the property market, guiding these 'sailors' to their safe harbour, their dream home.
From our research we understand consumer are using PropertyGuru because it has a good amount of property listing, but unfortunately not all the content were genuine, comprehensive or up to date. During our interviews realised that there is a breach of trust between consumers and agents. Also both agents and consumers relied on competitor's online tool to validate their property option.
After identifying these problems, we designed a series of solutions to elevate PropertyGuru users's experience in their property hunt and aim to keep PropertyGuru ahead of their competitors.
Agent's CV redesign with infographics + Schedule video viewing for foreigners
Agent credibility at glance (property sold and last transaction)
Suggestions for similar properties base on user requirements
A Purchase Simulator for agent to guide buyer through an estimated acquiring process
Key Pages on mobile phone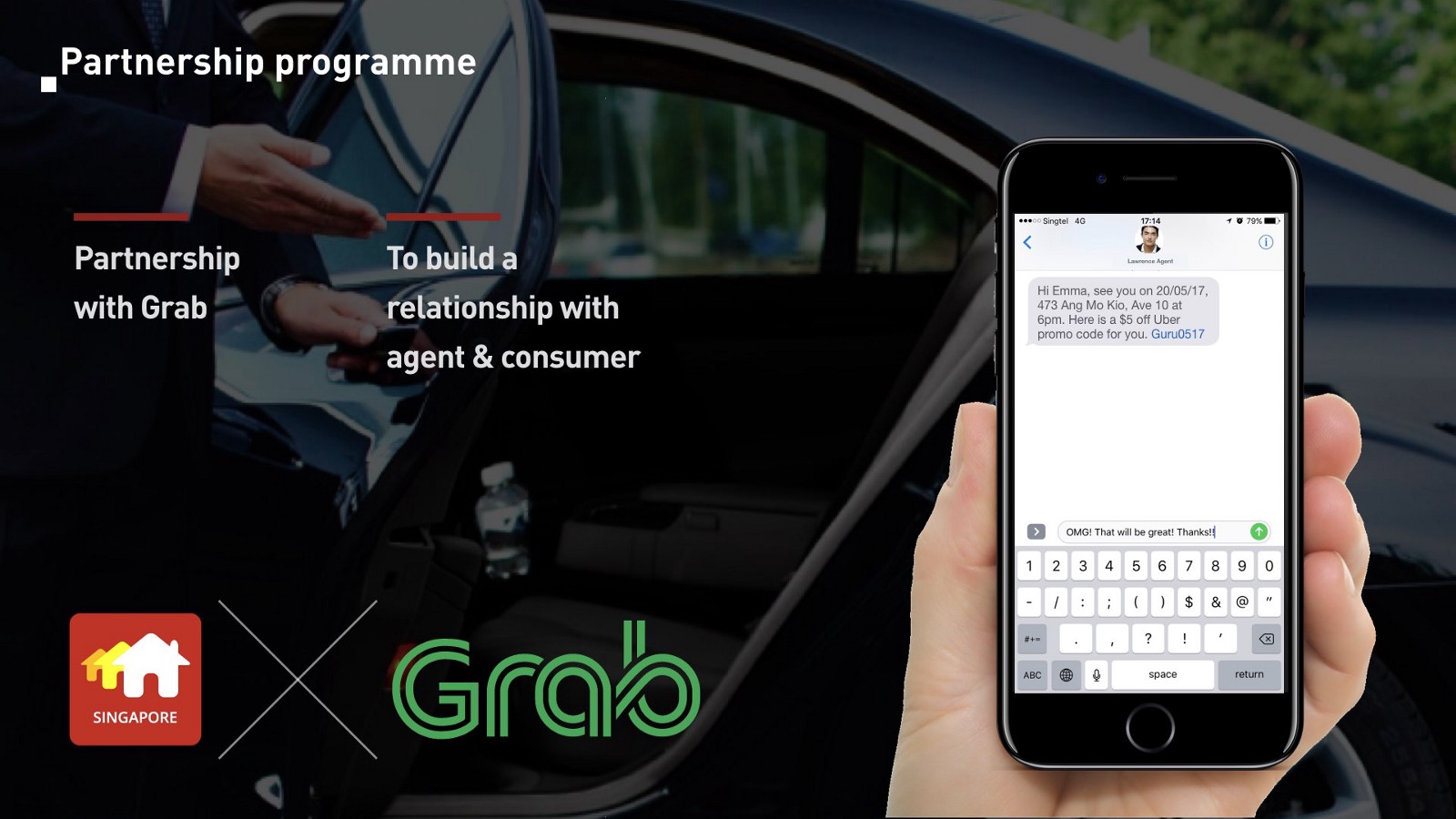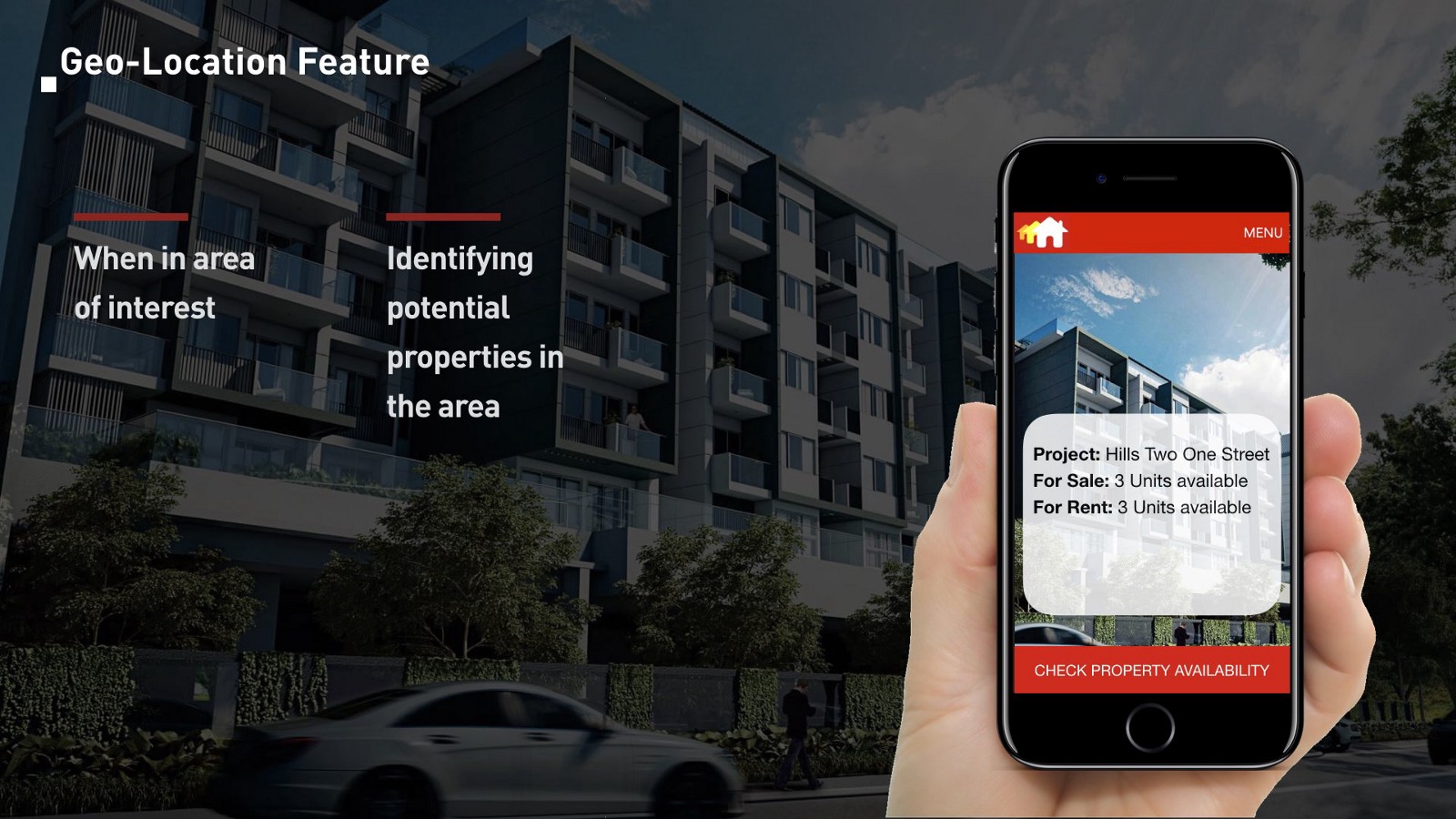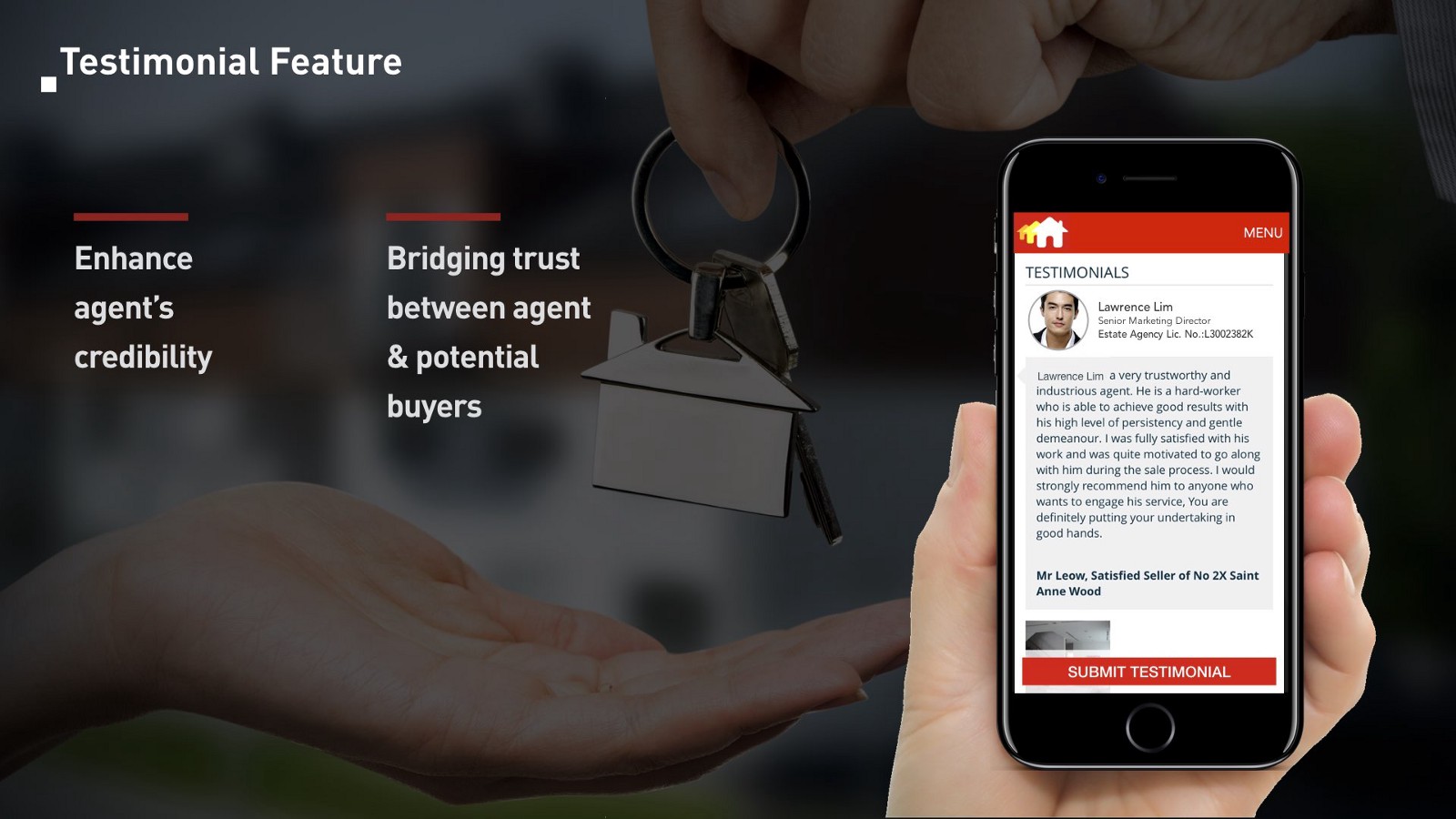 Brand collaboration with transportation company like Grab is trendy way to elevate consumers experience with our brand. Creating a tangible incentive to help property agents value add to their service. This might also increase the chances of them closing a deal.
Geo Location Feature allows buyer or renter to look for property when they chanced upon a neighbourhood that they are really comfortable with. They can proceed to use the geo-location function to review the listings in the area and contact the agent.
Agent Testimonial Feature helps remove this stigma, by allowing consumers to write a testimonial for the agent, only after they have had dealings with the agent and it will be up to the agent to publish it on their agent profile. This will help enhance agents credibility.